Globtainer
Maritime container transport from the main European ports
We control all the stages of our transport plan.

Our best pre-carriage land solutions

Our knowledge of the port environment

Our expertise in customs formalities

Our relationships with the leading shipping companies to our destinations

Our
en door-to-door delivery solutions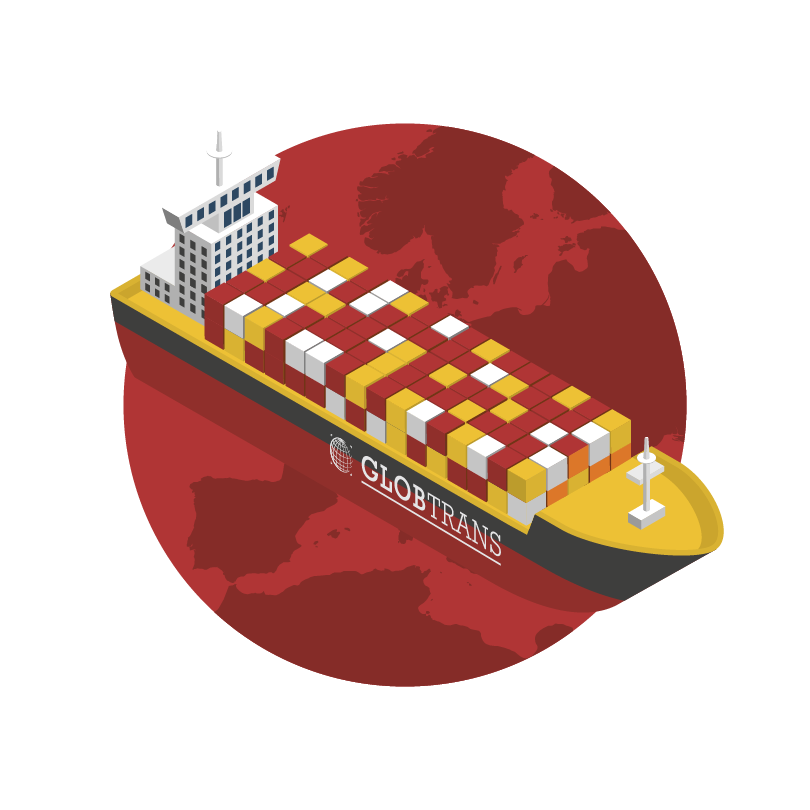 Implementation of the most economical solutions

Our responsiveness and proximity to our customers

The performance
of our service

Our expertise in administrative formalities

The satisfaction
of our customers
Shipping container specifications
There are several types of container, depending on the goods to be transported.
Dry and High cube containers
These are totally enclosed containers sealed against the weather (closed, dry or CTS). Standard containers are equipped with doors at the ends and are used to transport all types of goods.
This is the most common container type, used to transport most dry goods.
Reefers (refrigerated containers)
This type of container is used to transport goods at a controlled temperature. Thermally insulated, it is equipped with an electric motor to cool or warm the air inside the container.
Open top containers
These containers have the same characteristics as dry containers except that they do not have a rigid roof. They can be fitted with a tarpaulin.
Open top containers are designed to carry heavy and/or high-volume goods handled with a crane.
Flat rack containers
These containers come with or without rigid ends (the ends can be folded down on to the floor of the container). This type of container is designed to transport high-volume, heavy and outsize goods.